Complete a rectangle in minutes...
Just thread, weave, and you're done in minutes. This is weaving in its simplest form. 


Stitch them together...
Into a scarf, scrunchie, pillow, or blanket. There is no limit to what you can create with Weavettes. All shapes and sizes are modular and can be stitched together into larger pieces.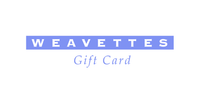 Give the Gift of Weaving
Whether for a seasoned weaver or someone just getting started, Weavettes is the perfect gift for the craft-lover in your life.
Buy Now
Explore different patterns...
Our accompanying book, Modular Textures: Patterns for the Weavette & Weave-It Looms, provides instructions for over 30 different textured Weavette patterns.
BUY NOW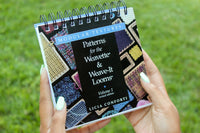 As seen in Martha Stewart Living
In a matter of minutes—about twenty—you'll have a small swatch, and soon another and another. Stitch the pieces together to create a cozy blanket, a warm winter scarf, or a fragrant sachet. There are numerous possibilities—and they all begin in the palm of your hand. 

Read the full article here.

MARTHA STEWART LIVING MAGAZINE
PROJECT IDEAS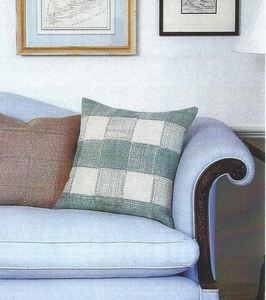 Patchwork Pillow
To create the front side of this 18-inch by 18-inch pillow, weave twenty-five 4-inch squares in your choice of yarn. Sew them together to make the patchwork pattern. For the backside, use a 20-inch by 20-inch  fabric square that compliments your yarn colors.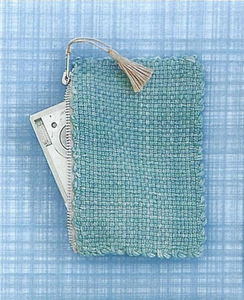 Phone Pouch
Stitch two 4x6 rectangles back-to-back. Stitch the ends and back seam. To add a zipper, sew the zipper to a long side of each swatch; then stitch the remaining sides together with yarn.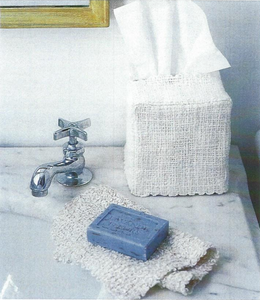 Tissue Box
Weave five 6-inch squares. On a sewing machine, sew four squares together side-by-side, allowing for a 1/2-inch seam (use pins to hold swatches in place). Sew two ends together to form a tube. "Miter" seam allowance at each top corner. Cut remaining square into two rectangles; sew a zigzag stitch along cut edges of both. To form top, sew on both rectangles (allow for a 1/2-inch seam) so edges create a slit for dispensing tissues.
Female-Led, Family-Owned, Since 1998
Licia Conforti launched Weavettes with a simple mission: to make weaving more accessible to more people. Inspired by the Weave-It loom originally manufactured in 1934, Licia revived these lovable handheld looms in the late 90's and later wrote the accompanying book Modular Textures: Patterns for the Weavette and Weave-it Looms, now accepted as the standard guide for pin looms everywhere.
Weavettes are back.
Read the Full Story